Why Your School District Needs to Prioritize SEL This Year
If you work in the field of education, then you've already heard the term "SEL." This type of learning helps students to develop important life skills like self-control, decision-making, relationship-building, and personal responsibility. And experts say that helping kids develop SEL skills is more important than ever.
Is your school district doing enough to prioritize SEL this year? Here are some ways to start.
What is SEL?
Social-emotional learning, commonly known as "SEL," includes any type of curriculum or learning plan that teaches emotional and social skills. SEL can be taught to children or adults – and you're never too old to learn and practice these important skills.
Although we often talk about SEL in the school setting, this framework can be used – and is just as important – in the workplace as well.
Now that we understand the importance of SEL for students, many K-12 districts have named it a required component of the school curriculum. SEL can include a wide range of skills that can be taught in different ways. But many schools use the CASEL framework of SEL in order to share a universal approach to and understanding of SEL.
Using the CASEL framework, there are 5 key competencies that students need to support their learning and development. These are known as the "CASEL 5."
These 5 competencies are:
Relationship skills – The ability to form and nurture healthy interpersonal relationships with others, even those who may look, think, or act differently from us. For example, how to navigate peer conflict might be an example of a relationship skill.
Social awareness – The ability to empathize with and show compassion for other people. In other words, learning how to see the world through other people's eyes, and understand why they think, feel, and behave the way they do.
Self-awareness – The ability to understand and reflect upon your own thoughts, feelings, and identity. Emotional identification, self-reflection of biases, and exploring social and cultural identity are all examples of skills that require self-awareness.
Self-management – Self-awareness of feelings is the first step. But another core SEL competency is being able to manage those feelings effectively. For example, students should be equipped with anger management tools or self-soothing techniques to regulate big emotions.
Responsible decision-making – The ability to make appropriate decisions about how to behave and react in different situations.
SEL skills are a mandatory or highly encouraged part of K-12 curriculum for 30 states and the District of Columbia.
Why SEL is more important than ever for students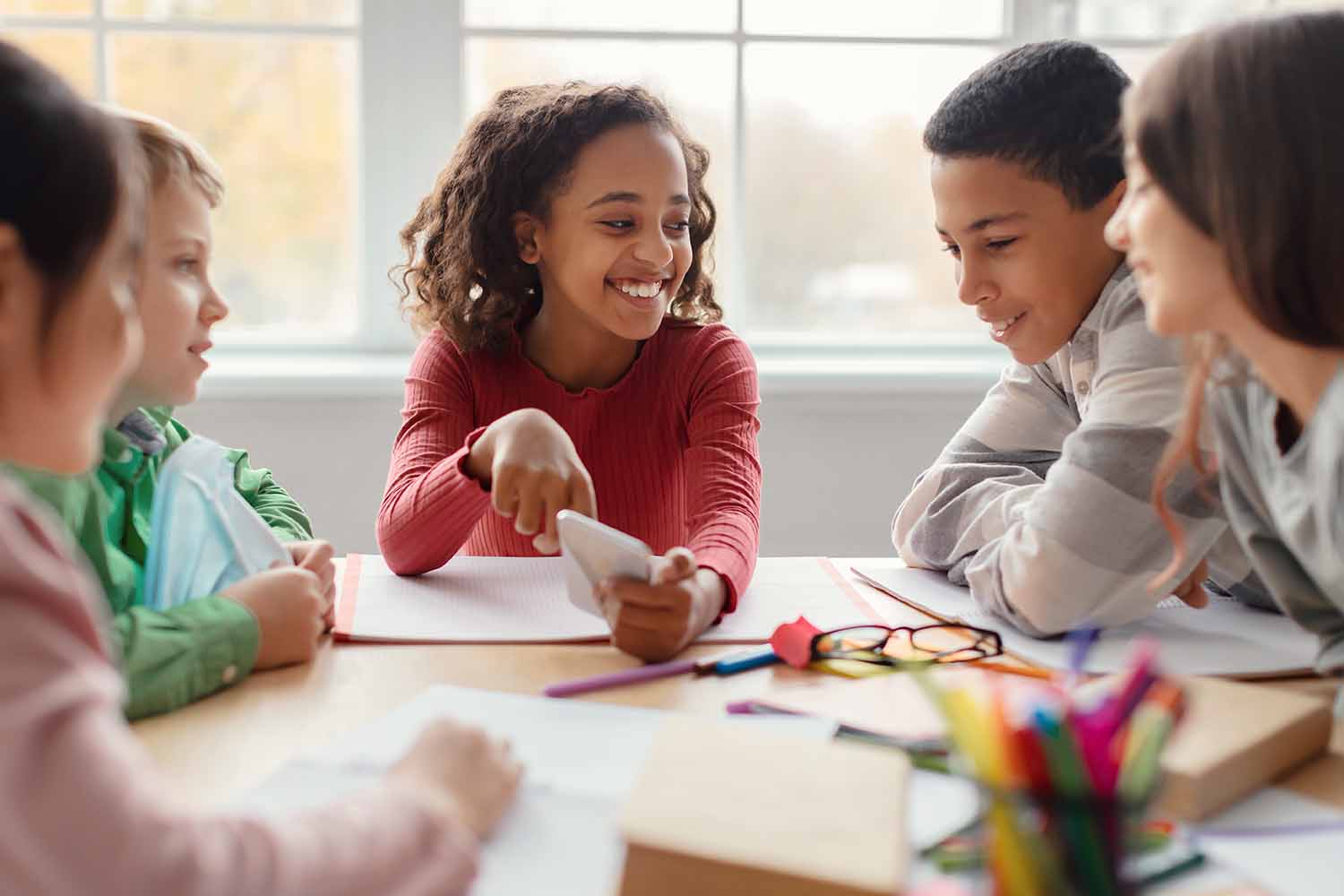 When you're incorporating a new skill into your curriculum, it's important that both you and your students know exactly why you are teaching it. Luckily, when it comes to SEL, the reasons – and benefits – are clear. We're encouraged to teach SEL to our students because the research says it works.
Studies have shown that learning SEL skills have immense benefits for students' academic achievement as well as social adjustment and mental well-being.
Some examples of research findings include:
Students who participated in SEL saw an increase in academic achievement to the 11th percentile.
Students who receive SEL at school have higher attendance rates.
One large meta-analysis found that the benefits of SEL were long-lasting, with students who received their last SEL intervention 3.5 years earlier continuing to fare better academically than their peers (by an average of 13 percentile points)
The same meta-analysis found that students who had received SEL training in the past were less likely to have emotional health troubles, conduct problems, and drug use than their peers.
Students who participate in SEL experience benefits to their mental health up to 18 years later.
A report from Columbia University found that the return-on-investment for SEL programs was $11 for every dollar invested.
Students who participated in SEL programs also had better mental health – they were more able to manage stress and depression and had better attitudes about themselves and others.
SEL interventions may help to reduce symptoms of depression and anxiety in young people.
SEL skills have been found to be an important component of preventing bullying.
In other words, SEL has evidence-based benefits, both for students' academic performance as well as their emotional wellness and relationships.
And in today's world, teaching kids these critical SEL skills is more important than ever.
SEL and equity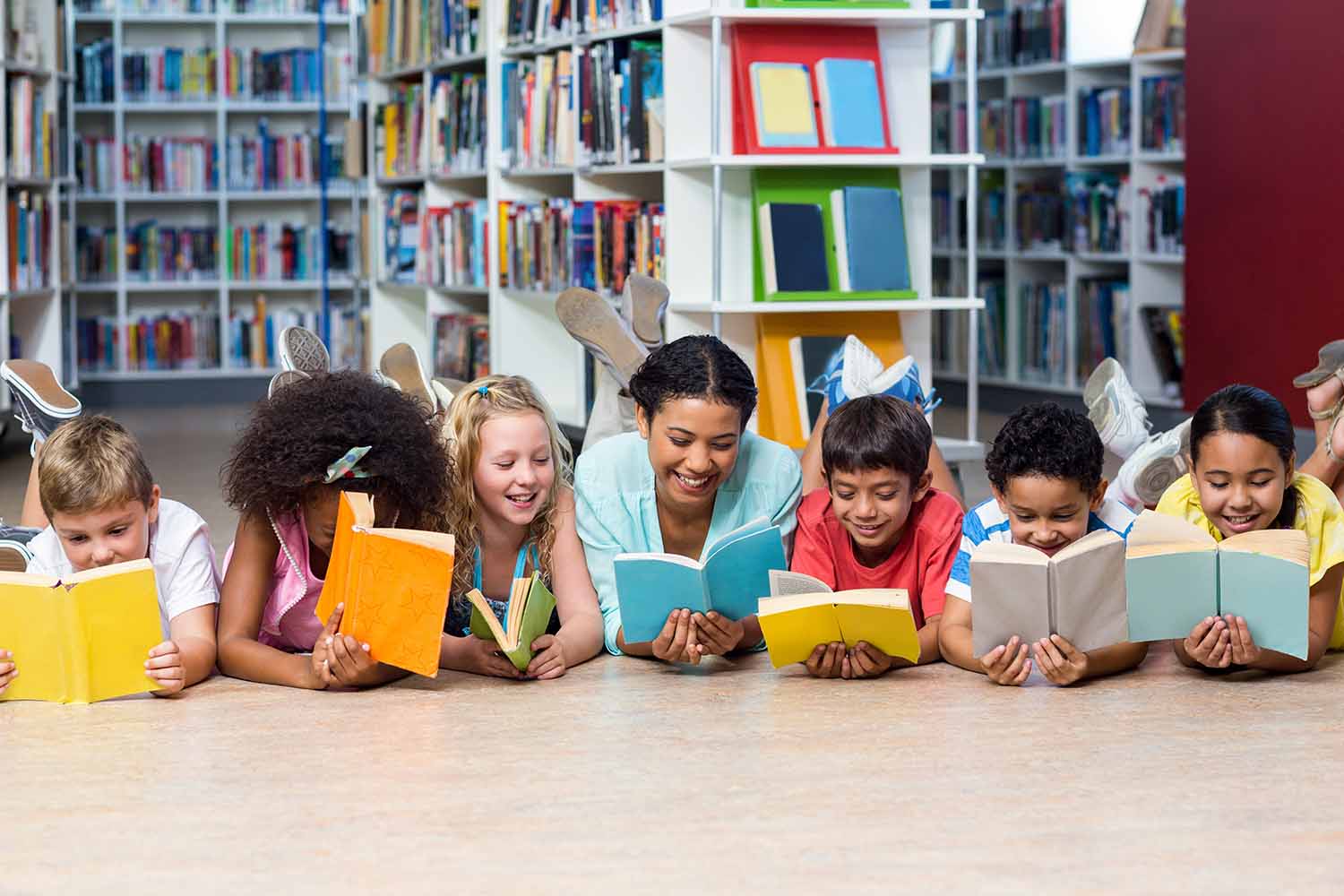 First of all, the world is diversifying. Students today have the opportunity to build relationships with people of all different backgrounds and walks of life – and this is a wonderful thing! When students and teachers are equipped with SEL skills – like empathy, relationship skills, and self-awareness – this creates a school community in which every student feels a sense of inclusion and belonging.
SEL training can give every student the skills to show compassion and empathy toward their peers, even those that have had different life experiences than them; to reflect upon their own prejudices and biases; to show integrity in their actions; to nurture positive and healthy relationships with both peers and adults; and more.
As a result, the school community grows stronger. Every student belongs to a healthy and positive school environment in which learning can flourish, building educational equity between all students.
When equity is valued in SEL work, teachers, counselors, and other facilitators use cultural humility in leading every lesson. Students' lived experiences and identities are centered, and SEL is used as a tool to amplify students' voices and validate their experiences of oppression. Without SEL at school, there may not be an opportunity to have these important conversations.
SEL and youth mental health
It's no secret that young people today are facing a mental health emergency. Teens' and children's mental health had been steadily declining long before the Covid-19 pandemic, and it's only gotten worse since.
One research analysis reported that rates of depression and anxiety in children and teens nearly doubled during the pandemic. Mental health-related emergency room visits rose nearly 25% for kids aged 5 to 11. Suicide is the second-leading cause of death for young people aged 10 to 14, and almost half of all LGBTQ+ teens have seriously considered suicide.
Anything we, as adults, can do to help support our youth's mental health is urgently needed. SEL in schools may not be the only intervention that's needed, but it's a good start. When kids learn SEL skills at school, they are more in touch with their emotions. Their relationships are stronger. This may help them be more resilient against the scary or sad things that may be going on in their lives.
How your school district can prioritize SEL in 2023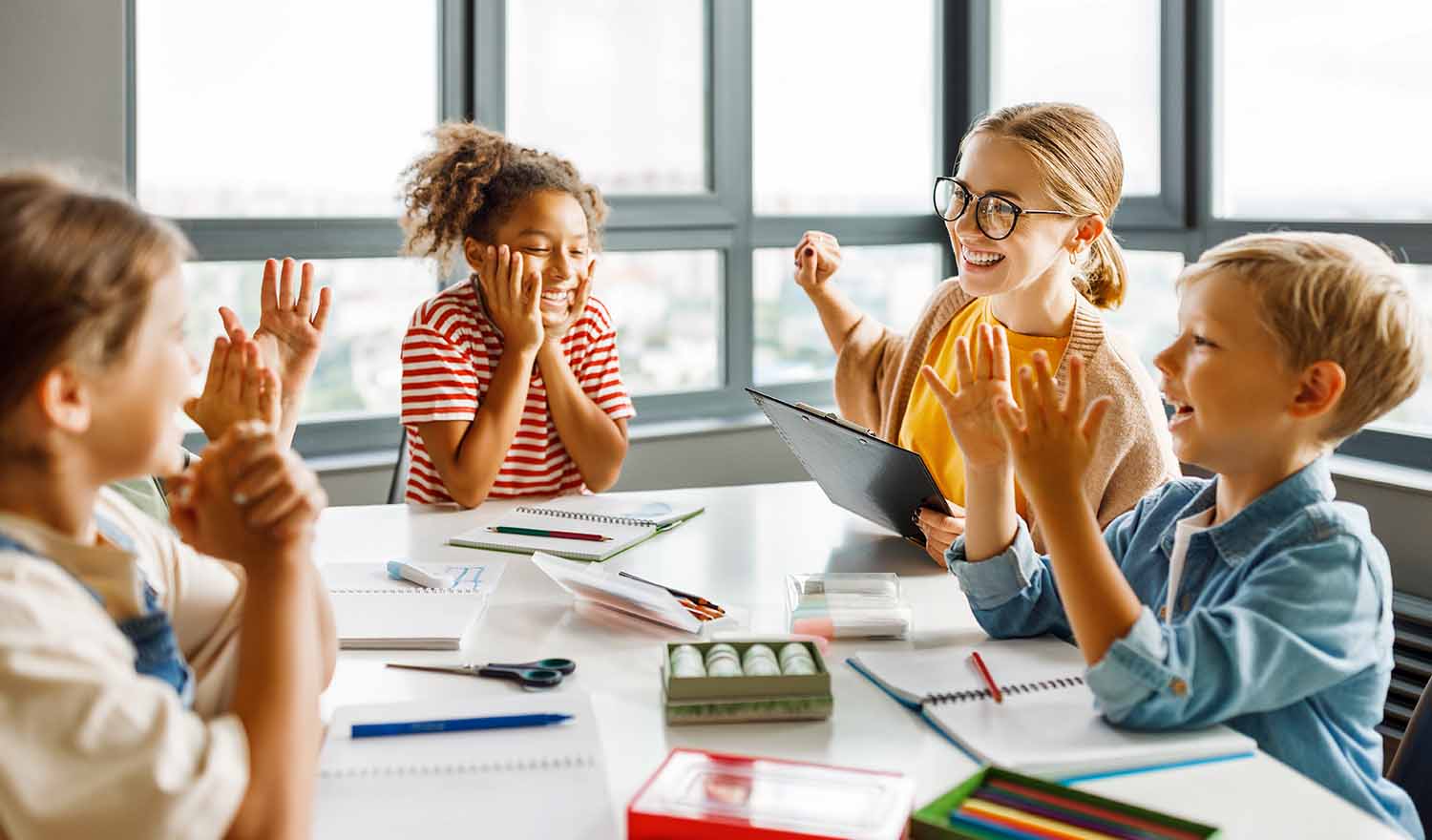 There are many different ways to help students build SEL skills for years to come. As an administrator, your role may be to find ways to prioritize SEL within classrooms so that these important lessons become more than just an afterthought.
Here are some ideas on how your school district can prioritize SEL in 2023.
Consider school-wide implementation. Instead of just having teachers incorporate their own SEL lessons into their school day, starting a school- or district-wide SEL program together can help keep everyone on the same page. For example, Calm Classroom's staff can provide program support across all schools in your district.
Tap into your resources. For example, you may have a school counselor or social worker on-site. Although these professionals shouldn't be the only ones promoting SEL skills for students, they probably have great ideas on how to incorporate this type of learning in classrooms.
Measure development and success. When implementing any new program, it's important to measure progress – and then iterate or make changes as needed. This might look like a mid-semester survey that you have your students or teachers fill out, or classroom observations conducted by school counselors or administrators.
Focus on the social-emotional well-being of your staff. SEL isn't just for kids – adults can greatly benefit from these skills, too. When you help your teachers and other staff deepen their SEL skills, you strengthen your school community.
Teach explicit SEL lessons. You can equip teachers with ready-made lessons they can use in their classrooms, like Calm Classroom's mindfulness lessons. This makes it easy for teachers to incorporate SEL into their existing curriculum.
Weave SEL teaching into other lessons. On top of explicit SEL lessons, these skills can also be highlighted during other classroom activities as well. For example, during storytime (or reading time for older students), teachers can ask students to identify how the story's characters might be feeling – this teaches the skill of social awareness.
Help students' families continue to teach and practice SEL skills at home. You might give them access to SEL lessons (like Calm Classroom's audio lessons) or give "homework" in SEL like you would for other subjects. The more consistently your students practice SEL skills, the more likely they will be to internalize them.
Model important SEL skills. As you already know as an educator, kids learn not only by listening, but by watching. Teachers and other staff can explicitly teach SEL lessons, but it's also important for all adults to model these skills as well. For example, you might use different words to describe how you feel (rather than explode in frustration). You could show empathy and compassion to both students and adults, or demonstrate a breathing technique you use to calm yourself down when you're upset.
Calm Classroom's school-based mindfulness program helps students learn many important SEL skills like self-awareness and self-management. Our easy-to-use program can be implemented at any level, from district-wide to within individual classrooms.
For more information on how we can help your district prioritize SEL, get in touch with us.